Platinum Molten Circle Studs with Floating Diamonds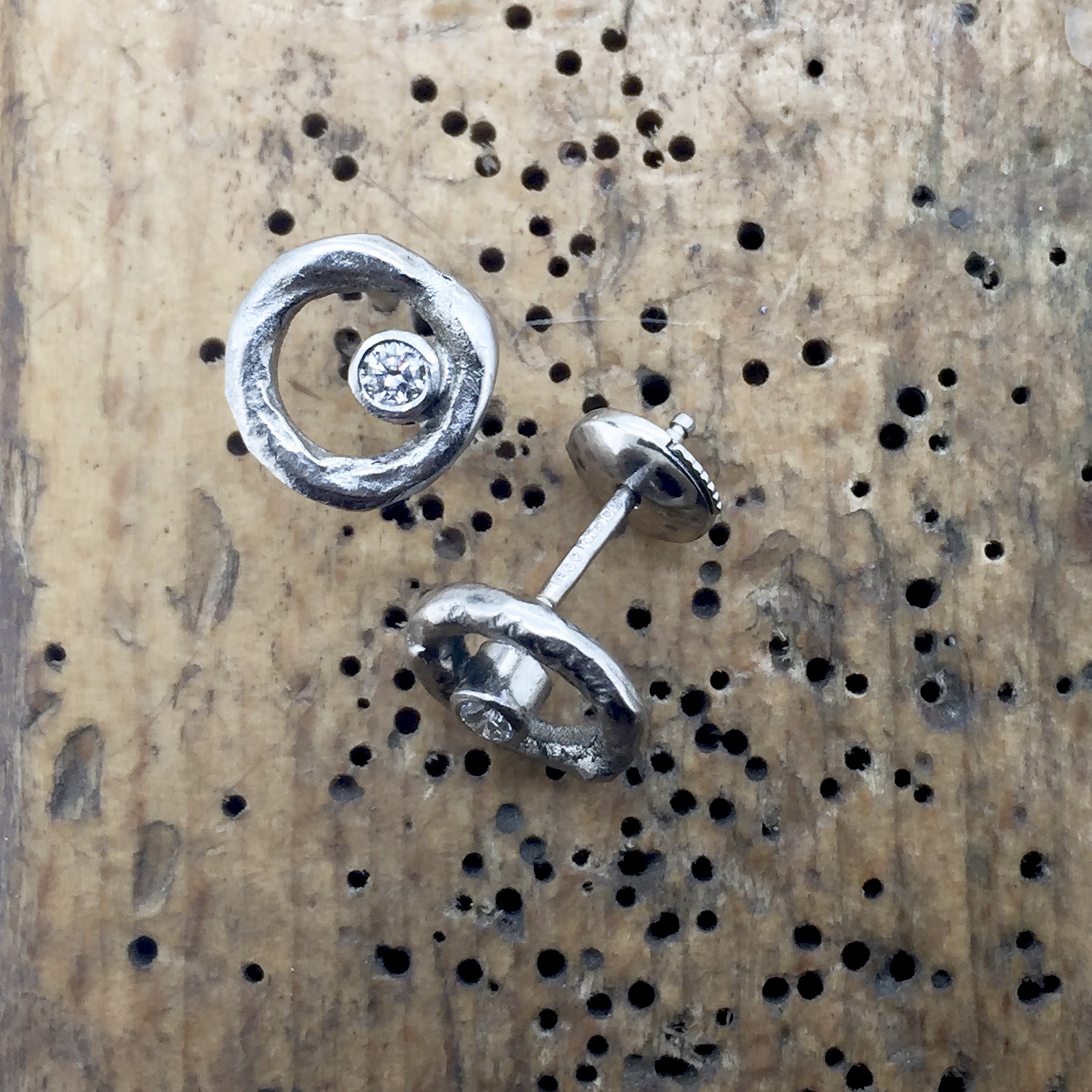 Platinum Molten Circle Studs with Floating Diamonds
Beautiful every day earrings, with the quality, weight and blue toned metal of Platinum, and the exceptional sparkle of 2.25mm Diamonds. These circle studs, are an iconic piece in Erin's collection, and are the perfect addition to your jewellery box.These earrings have super secure Alpha Backs to ensure they do not get lost.
These earrings measure 1cm in diameter.
All of our ring prices include having the ring re-sized once to the correct size if necessary.
All of our jewellery is presented in our own collection of boxes and bags, and tied with a bow.
If this is a gift or something extra special for you, please let us know and we will happily gift wrap it for you, free of charge.
We are also very discreet, so if you need any further help, reassurance or would like to talk to a friendly member of the Erin Cox team, please do call the boutique on 01392 660836.