Molten Circle Pendant with Champagne Diamond Briolette in 18ct Yellow fair Trade Gold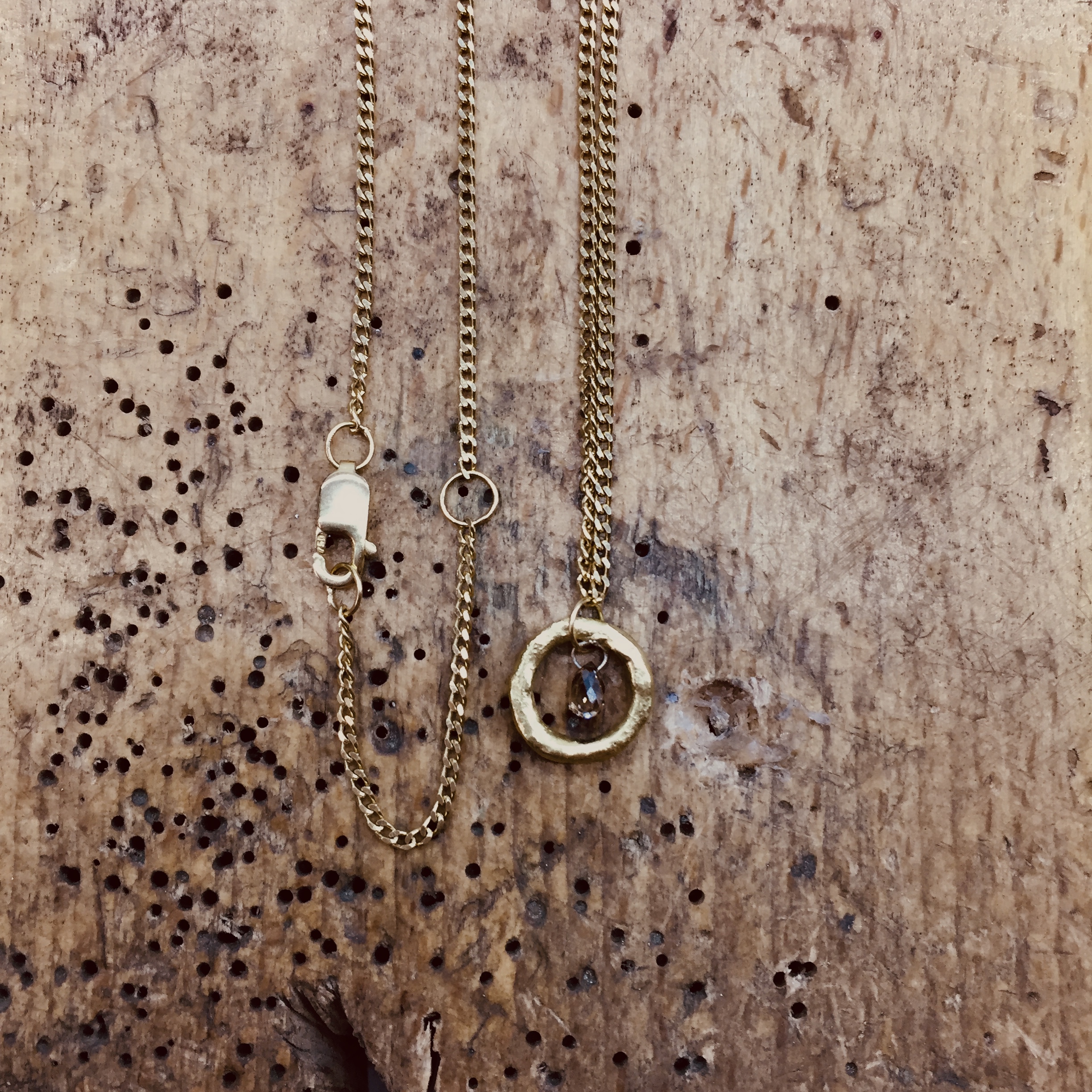 Molten Circle Pendant with Champagne Diamond Briolette in 18ct Yellow fair Trade Gold
A classic piece of Erin Cox jewellery, compromising her iconic Molten Circle of 18ct Yellow Fair Trade Gold with a delicate Champagne Diamond briolette. This clever pendant has two fastening point to give you maximum wearing options, and the Fair Trade Gold gives you the peace of mind, of the origin of the metal and the fair practices entailed it's refining.
This necklace has two fastening points at both 16 and 18".
All of our jewellery is presented in our own collection of boxes and bags, and tied with a bow.
If this is a gift or something extra special for you, please let us know and we will happily gift wrap it for you, free of charge.
We are also very discreet, so if you need any further help, reassurance or would like to talk to a friendly member of the Erin Cox team, please do call the boutique on 01392 660836.