Diamond Set Molten Circle Necklace in 18ct White Gold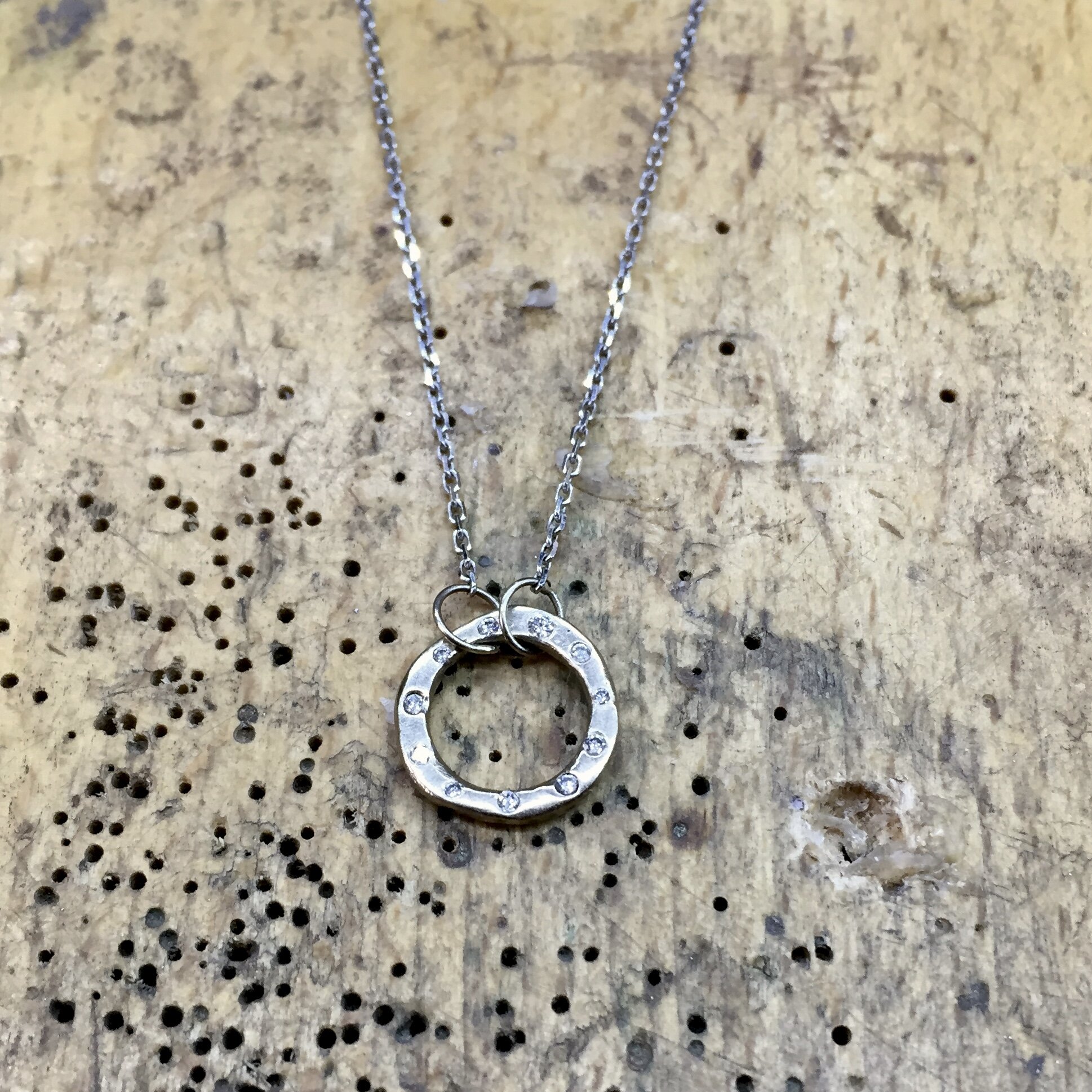 Diamond Set Molten Circle Necklace in 18ct White Gold
This free moving molten circle of 18ct White Gold, is gypsy set with a gradation of brilliant white diamonds. With a subtle sparkle, this would make a good choice for everyday wear, or layer it up for the ultimate Parisian Marais vibe. The soft undulations of the molten metal, and satin polish just add a sense of warmth and soft glow.
This pendant measures 18inches long, but can be adjusted for the perfect fit.
All of our ring prices include having the ring re-sized once to the correct size if necessary.
All of our jewellery is presented in our own collection of boxes and bags, and tied with a bow.
If this is a gift or something extra special for you, please let us know and we will happily gift wrap it for you, free of charge.
We are also very discreet, so if you need any further help, reassurance or would like to talk to a friendly member of the Erin Cox team, please do call the boutique on 01392 660836.