White Diamond O2 Cluster Necklace in 18ct Yellow Gold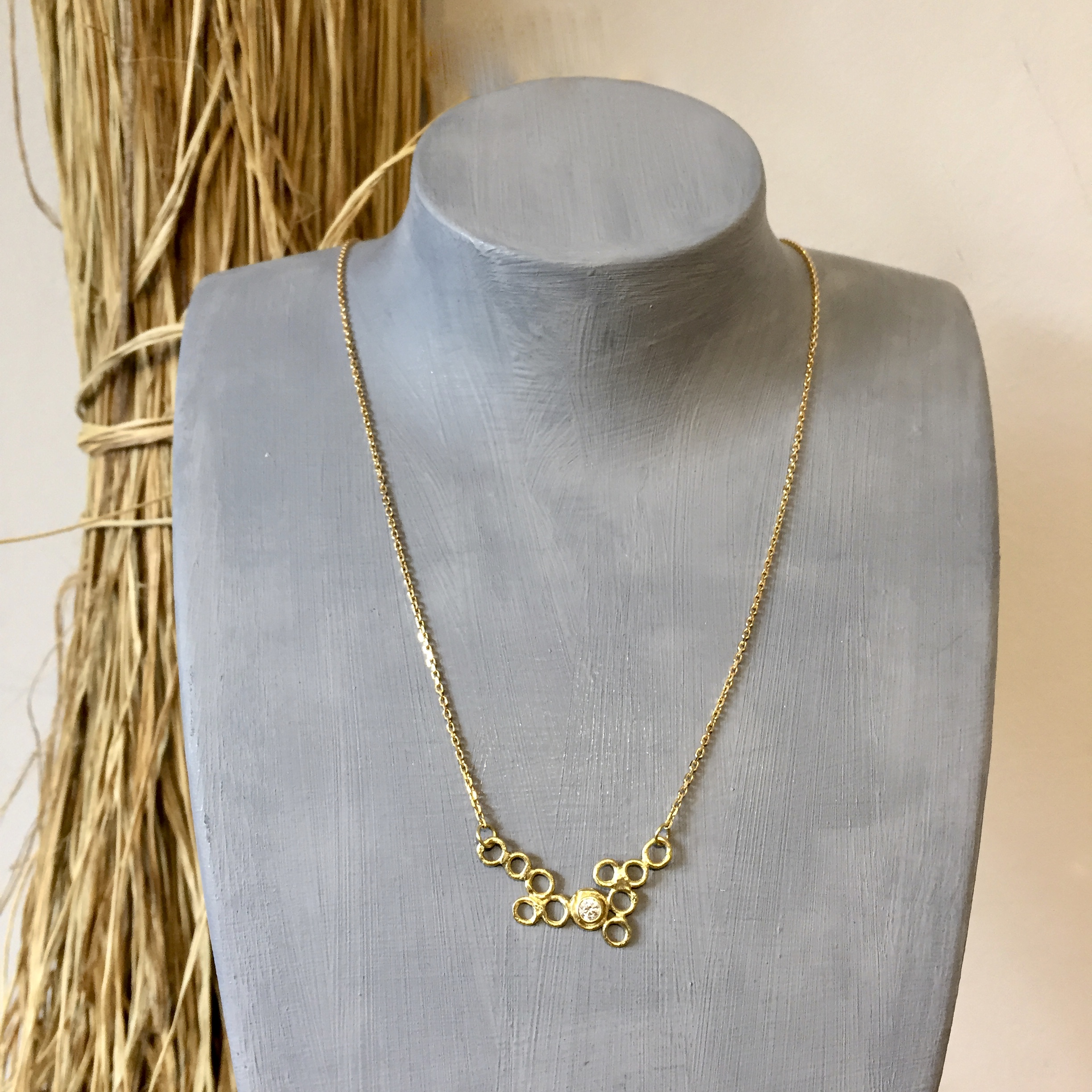 White Diamond O2 Cluster Necklace in 18ct Yellow Gold
A cluster of molten, liquid bubbles of 18ct Yellow Gold have captured a .10pt White Diamond, set in a simple rub over setting. Light and feminine this necklace is delicately balanced on diamond cut trace chain, for extra fine sparkle. Featuring two fastening points at both 17 and 18inches, this piece can adapt for every occasion.
Fastens at both 17" and 18"
All of our jewellery is presented in our own collection of boxes and bags, and tied with a bow.
If this is a gift or something extra special for you, please let us know and we will happily gift wrap it for you, free of charge.
We are also very discreet, so if you need any further help, reassurance or would like to talk to a friendly member of the Erin Cox team, please do call the boutique on 01392 660836.