Grey Spinel Ring in 9ct Yellow and Rose Gold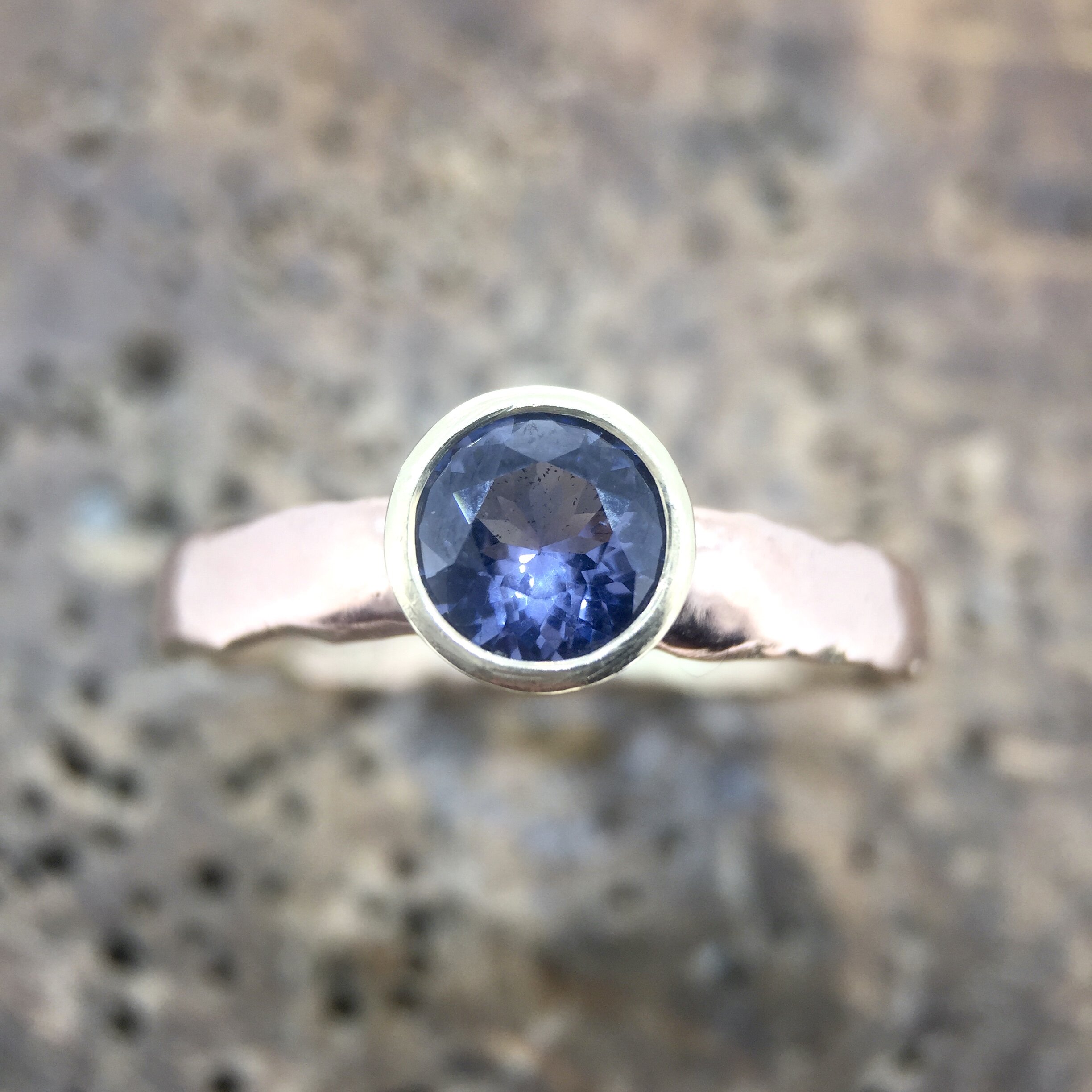 Grey Spinel Ring in 9ct Yellow and Rose Gold
An enchanting hue of Grey, just sings in the combination of both 9ct Yellow and Rose Gold. The Spinel is set in a Yellow Gold rub over setting, and the Rose gold shank adds a beautiful point of difference. The warms hues of the metal really warms the Spinel and bring out the lavender and lilac tones of the grey. This would make an exceptional alternative to a traditional engagement ring.
This ring is size P, but all of our prices include one re-size to ensure that they fit perfectly.
This ring would sit very harmoniously alongside one of our wedding bands from the Molten Wedding Ring Company, or a more traditional wedding band. You can see the Molten Wedding Ring Collection here
All of our ring prices include having the ring re-sized once to the correct size if necessary.
All of our jewellery is presented in our own collection of boxes and bags, and tied with a bow.
If this is a gift or something extra special for you, please let us know and we will happily gift wrap it for you, free of charge.
We are also very discreet, so if you need any further help, reassurance or would like to talk to a friendly member of the Erin Cox team, please do call the boutique on 01392 660836.