Hammered Solitare Diamond Ring in 9ct White Gold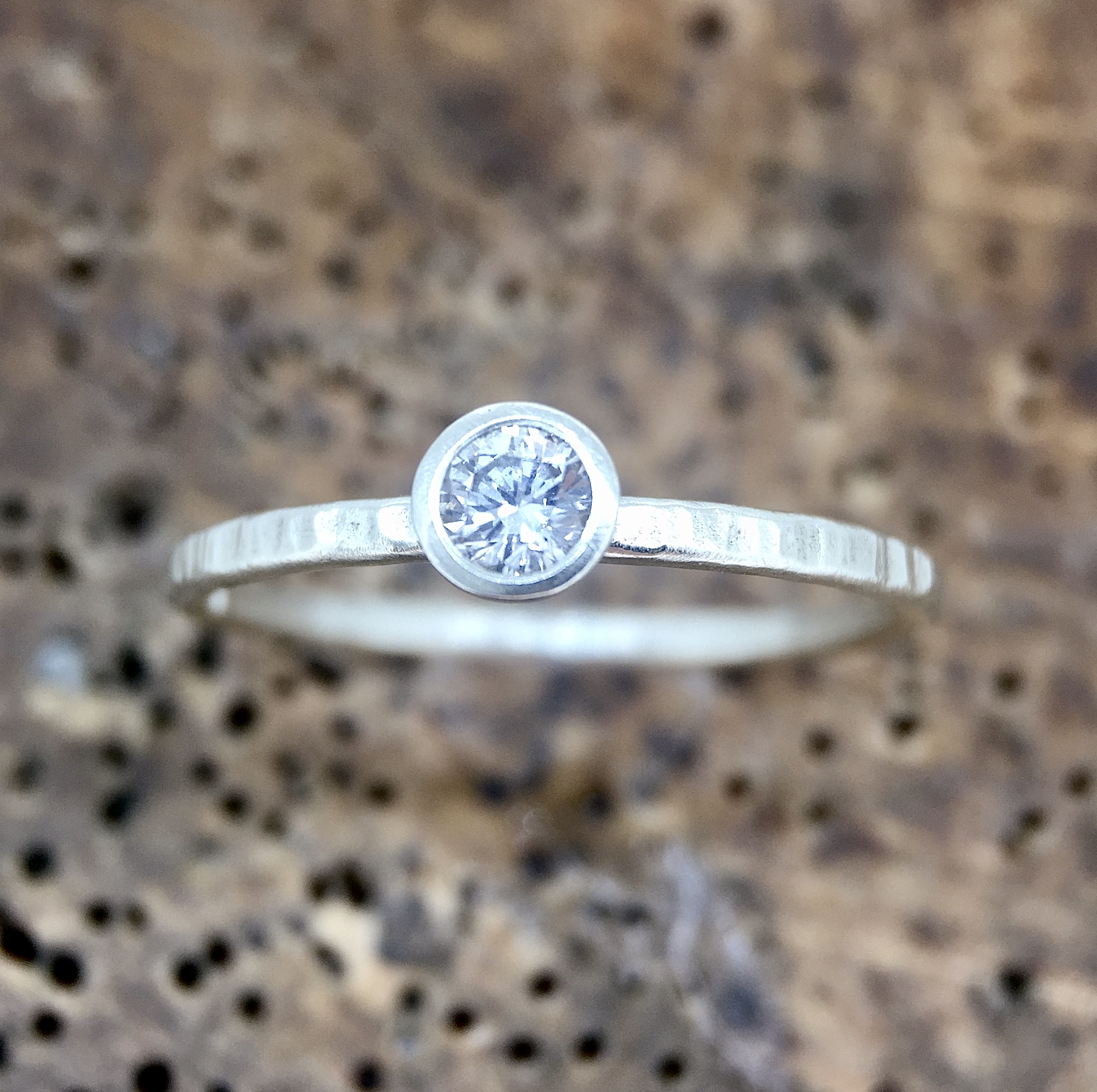 Hammered Solitare Diamond Ring in 9ct White Gold
Striking simplicity, with this delicately textured slim shank solitaire engagement ring. Set with a beautiful bright white brilliant cut 3.5mm Diamond. The hammer blows bring brightness and movement of light to the natural coloured 9ct White Gold. Erin buys high quality white gold with a gorgeous hue, we like to celebrate it's innate colour and not rhodium plate. But if a more brilliant white metal is desired we can offer rhodium plating at an additional cost.
This ring is size …, but all of our prices include one re-size to ensure that they fit perfectly.
This ring would sit very harmoniously alongside one of our wedding bands from the Molten Wedding Ring Company, or a more traditional wedding band. You can see the Molten Wedding Ring Collection here
All of our ring prices include having the ring re-sized once to the correct size if necessary.
All of our jewellery is presented in our own collection of boxes and bags, and tied with a bow.
If this is a gift or something extra special for you, please let us know and we will happily gift wrap it for you, free of charge.
We are also very discreet, so if you need any further help, reassurance or would like to talk to a friendly member of the Erin Cox team, please do call the boutique on 01392 660836.