Rubellite Garnet and Diamond Trilogy Ring in 9ct Yellow Gold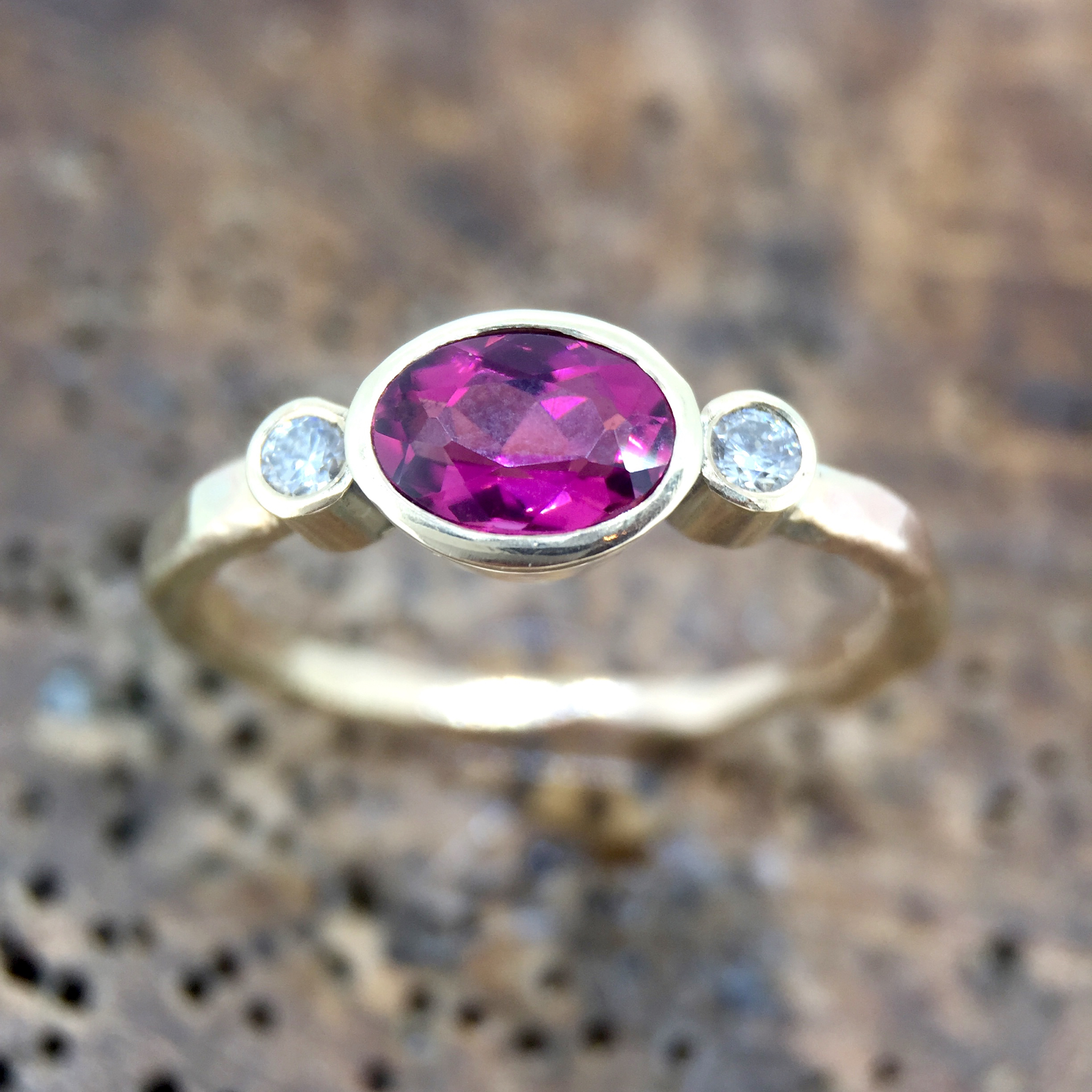 Rubellite Garnet and Diamond Trilogy Ring in 9ct Yellow Gold
Rubellite Garnet's originate from countries diverse as Afghanistan, Brazil and Moazambique, with it's rich hue or pink and purple tones, this member of the Garnet family is renowned for it's unchanging colour and vibrancy. This 0.87ct stone is flanked with two 2.25mm Diamonds, in a classic trinity setting. The warm tones of our recycled 9ct Yellow Gold enhance the glow of the Rubellite Garnet, setting off the juxtaposition of facetted stone with undulating, molten textures of the hand melt ring shank.
This ring is size P, but all of our prices include one re-size to ensure that they fit perfectly.
This ring would sit very harmoniously alongside one of our wedding bands from the Molten Wedding Ring Company, or a more traditional wedding band. You can see the Molten Wedding Ring Collection here
All of our ring prices include having the ring re-sized once to the correct size if necessary.
All of our jewellery is presented in our own collection of boxes and bags, and tied with a bow.
If this is a gift or something extra special for you, please let us know and we will happily gift wrap it for you, free of charge.
We are also very discreet, so if you need any further help, reassurance or would like to talk to a friendly member of the Erin Cox team, please do call the boutique on 01392 660836.